Description will appear here shortly...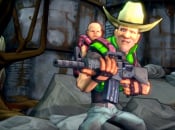 Fry their microchips
The world's gone to pot, the robots have become self-aware and humanity's in peril. But wait — all's not lost, as a paranoid hillbilly has been waiting for this very day with an impressive stockade of weaponry. And beer. Demiurge Studios' Shoot Many Robots arrives on the European PlayStation Network today. The side-scrolling...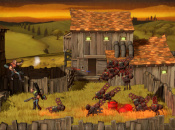 You know you want to
Bad news for robots: Demiurge's PlayStation Network shoot-a-thon, Shoot Many Robots, is set to arrive on the PlayStation Network on 13th March for $9.99. European robots will have an extra day to steel themselves for shutdown, when the Ubisoft published title arrives on 14th March overseas. Like its name so candidly suggests,...
Hold on there, you need to login to post a comment...