Description will appear here shortly...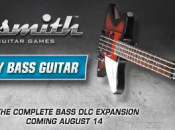 Slapping up a storm
Budding musicians will get the opportunity to unleash their inner Les Claypool on 14th August, when Ubisoft adds bass to its PS3 training tool, Rocksmith. The $30 expansion promises to help beginner bassists to "improve their skills like 2-finger plucking, slapping, and popping with dedicated bass technique challenges, tutorial...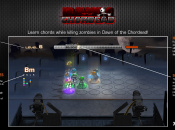 Road trip
Now we've all forgotten about Guitar Hero, Ubisoft wants to remind Europeans about the concept of a guitar game with a Rocksmith tour across the continent later this year. The Rocksmith tour bus will take in music festivals across the UK, German, France and Sweden, among others, in its pursuit of music game dominance. Rocksmith deviates...
Hold on there, you need to login to post a comment...