Description will appear here shortly...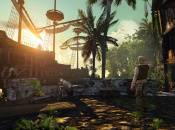 Shiver me timbers
Publisher Deep Silver still has some last minute preparations to make before its fantasy RPG Risen 2: Dark Waters sets sail on PS3. As such, the publisher has announced that it has delayed the title's maiden voyage from its original late May release window until 31st July in North America and 3rd August in Europe. To compensate...
Hold on there, you need to login to post a comment...