Free-to-play Ridge Racer game.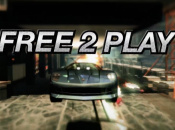 Someone alert Kaz Hirai
Soon you won't need to spend a penny to put your high-performance sports car into a right-angle drift, as Namco Bandai's legendary Ridge Racer franchise is going free-to-play on the PlayStation 3. The just-announced Ridge Racer: Driftopia is due out later this year, and promises a classic arcade experience without any...
Hold on there, you need to login to post a comment...