Description will appear here shortly...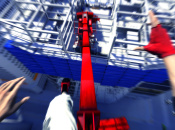 Keep the Faith
EA's cult first-person platformer Mirror's Edge is set to dash onto the North American PlayStation Store next week, Sony has announced. The game's imminent arrival was mentioned on the latest episode of the PlayStation Blogcast, though a price wasn't confirmed. We've been pining for a sequel to the DICE developed adventure...
Hold on there, you need to login to post a comment...