Description will appear here shortly...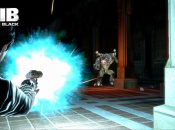 Galaxy defenders
Those of you excited by the prospect of a third Men in Black movie might have a passing interest in Men in Black: Alien Crisis. The Activision-published PS3 spin-off puts you in the shoes of a new recruit in the MIB organisation and allows you to "live through an amazing story packed full of action". The game features full...
Hold on there, you need to login to post a comment...