Description will appear here shortly...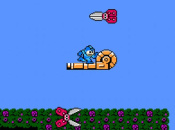 Toughen up
You're going to need skin as thick as a rhinoceros to cope with this month's North American PlayStation Plus update. Not only will you be invited to brave the brutality of the God of War: Ascension beta, but you'll also have the option to sample both Mega Man 9 and Mega Man 10 absolutely free of charge. We suspect that this is a...
Hold on there, you need to login to post a comment...