Description will appear here shortly...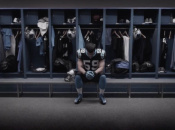 If looks could kill
It's that time of the year where this editor starts panicking over who's going to review the latest American Football game. While our UK-based office is brimming with footy fanatics, the majority of this team has a fondness for the wrong kind of beautiful game, and that's likely to cause problems when Madden NFL 15 touches...
Hold on there, you need to login to post a comment...