The first downloadable party game for PS3 Move, featuring loads of family-friendly multiplayer mini-games.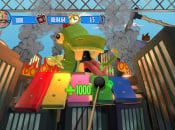 Really strange
You'd be forgiven for assuming that this Lights, Camera, Party! launch trailer is a family affair – but we'd encourage you to keep watching through to the end. Proceedings take a surreal twist right around the 1:30 mark. The game itself aims to be equally daft, promising 50 bonkers mini-games that take full advantage of the...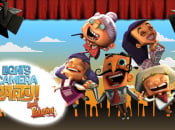 Smooth moves
We're probably in the minority, but we love a good mini-game compilation. There's something exhilarating about hopping between a host of madcap mechanics – even if the experience can end up feeling a bit shallow as a result. Frima Studio's upcoming PlayStation Move-powered Lights, Camera, Party! looks to embody everything...
Hold on there, you need to login to post a comment...