Description will appear here shortly...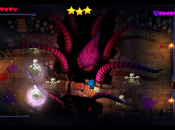 Alliterated adventure leads the charge
North American PlayStation Plus subscribers will be able to get lost in Creat Studios' dungeon crawler Labyrinth Legends this week. As previously promised, the crafty digital download will join the Instant Game Collection from tomorrow, providing you with a wealth of catacombs to explore without the...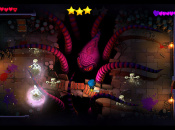 Tales from the crypt
We're getting agonisingly close to Christmas now – seriously, the next door neighbours have already erected their tree – but that's not stopping publishers from announcing new titles for the PlayStation 3. One such late arrival is Labyrinth Legends, a brand new dungeon crawler from experienced outfit Creat Studios. The...
Hold on there, you need to login to post a comment...