Licensed racer from Activision.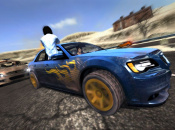 Pulling onto PS3 next month
After the atrocious The Walking Dead: Survival Instinct, you'd probably do well to turn your nose up at yet another licensed Activision tie-in – but Fast & Furious: Showdown has the potential to be alright. The title – which is set to drift onto the PlayStation 3 on 21st May in North America – sees you...
Hold on there, you need to login to post a comment...