Description will appear here shortly...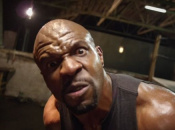 Old spice
Mess up in Ubisoft's upcoming The Expendables 2 video game tie-in and Terry Crews will know. This brand new trailer shows the former NFL player beating up a gamer for losing a couple of lives. That's pretty harsh, if you ask us. The Expendables 2 is set to launch on 31st July as part of Sony's recently revealed PSN Play promotion.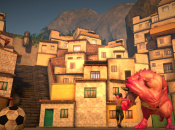 Full line-up revealed
The hotly anticipated PS3 exclusive Papo & Yo will debut alongside Sound Shapes, The Expendables 2 and Counter-Strike: Global Offensive as part of Sony's PSN Play 2012 promotion. The digital endorsement is set to run from 24th July through until 27th August. If you plump up for two featured titles you'll get $3.00...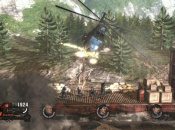 Last action hero
Fans of high-profile actors and big explosions have our permission to scream like little girls, as Ubisoft has announced that it's bringing The Expendables 2 to PSN this summer. The heavily rumoured movie spin-off promises "a feast of explosive over-the-top action, authentic to the Expendables franchise". The game will see...
Hold on there, you need to login to post a comment...