Online iteration of Capcom's legendary Resident Evil franchise.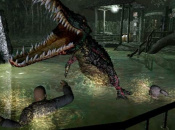 Back from the dead
If you've ever bleached your hair blond to mimic the looks of antagonist Albert Wesker, then you're probably aware of Resident Evil: Outbreak. Released over ten years ago, the PlayStation 2 survival horror employed the console's network adaptor to create the first online experience in the series' storied history...
Hold on there, you need to login to post a comment...